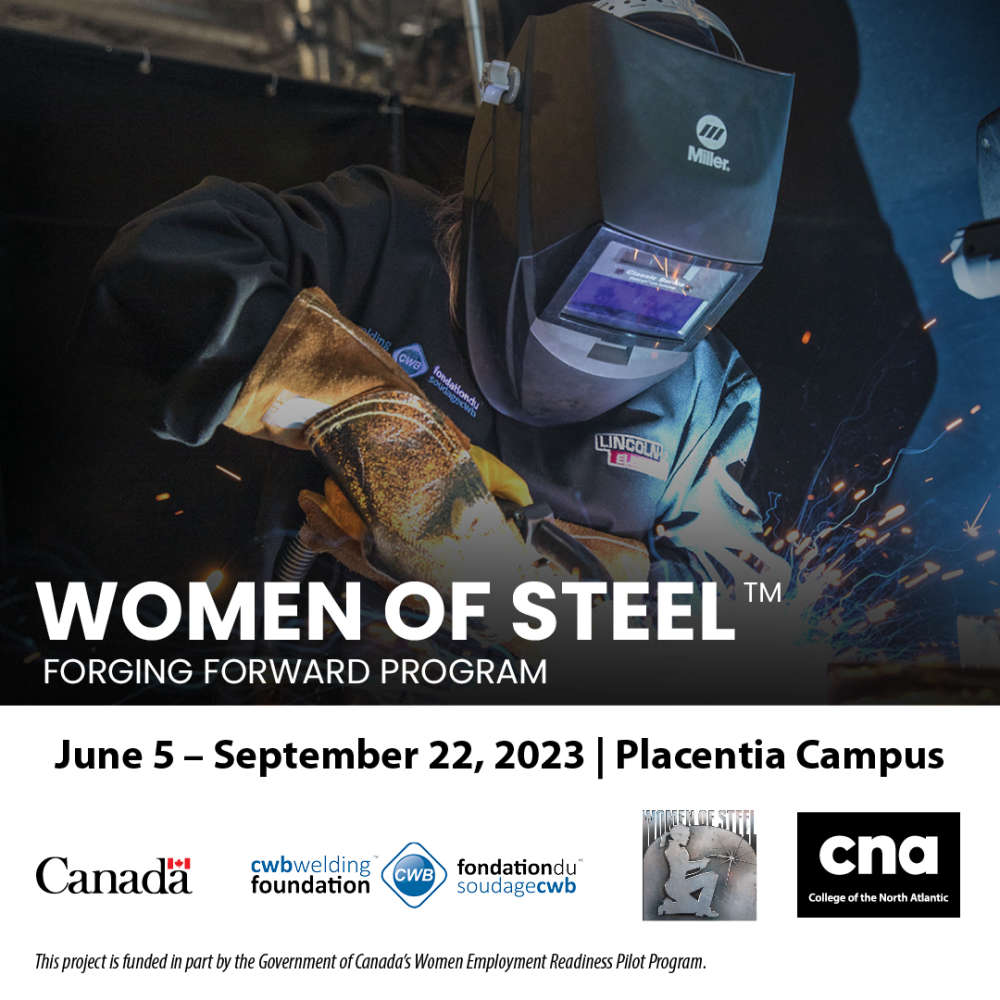 CNA is one of 14 institutions in Canada with a Women of Steel program
The College of the North Atlantic is offering a new program called, Women of Steel. The Placentia campus will be one of 14 across the country taking part in the federal funded initiative. It will be a 16-week program from June 5th to September 22nd.
This pre-employment tuition program is free for participants 18 years and older, who are legally permitted to work in Canada, have completed high school or are considered mature students, and self-identify as female and/or non-binary. Included in the sessions are 14 weeks of practical theory and hands-on welding training, and a two-week on-the-job placement.
CNA's Judy Dobson says, "through programs like The Women of Steel, we ensure that those who self-identify as female have the chance to pursue their passion, or explore skill sets for career options in the welding field."
The deadline to register is May 29th and for more information visit the CNA website: Women of Steel™