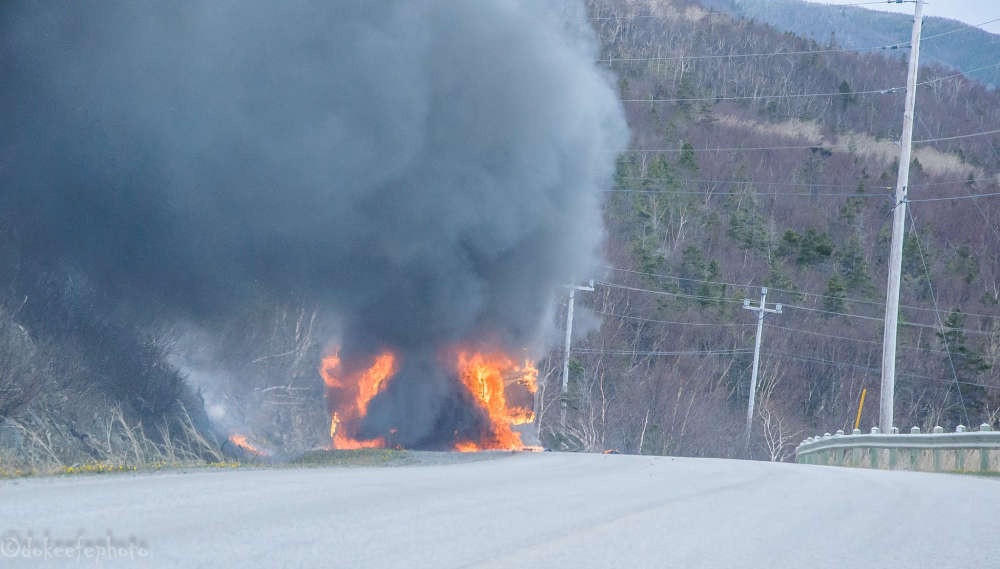 Photo: Donnie O'Keefe
Firefighters on the south shore of the Bay of Islands responded to a vehicle fire yesterday.
A newer model Dodge truck caught fire near Lark Harbour on Route 450 in the afternoon. Flames and smoke could be seen from a distance. No one was injured in the fire.