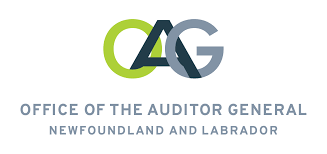 Management of food establishment inspections needs to be updated.
A negative report of the province's food restaurants and premises inspection program. Auditor General, Denise Hanrahan, delivered the report late yesterday, covering a period from April 2019 to December 2021. It concluded that the "Department of Health and Community Services did not maintain proper oversight of the program, while the Department of Digital Government and Service NL did not effectively manage some aspects of the program's operations, possibly increasing the overall risk to public health." It also found outdated policies with no oversight beyond the requirements for Digital Government and Service NL to submit annual reports, which were not received during the audit period. As well, a memorandum between both departments has not been updated since 1999. Hanrahan says each year, one in eight Canadians are affected by a foodborne illness. She says, "factors may have made it difficult for both departments to fulfill their roles, possibly resulting in the program not being implemented in a way that aligns with health standards."
The audit full report, as well as an audit overview, can be found by visiting: www.ag.gov.nl.ca.